Contact us at Courses for Horses
Courses for Horses is based just outside Stamford Bridge on the outskirts of York in North Yorkshire.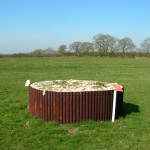 Write to us:
Whitehouse Farm
High Catton
Near Stamford Bridge
York
YO41 1EP
**Please Note: The Sat Nav postcode for the Course is YO41 1HZ
Call us:
01759 371269
We are open 7 days a week from April through to October (depending on the weather!)
Please telephone us to check availability and to book a time slot.
Please feel free to contact us with any of your queries via the contact form below.
Send us a message: